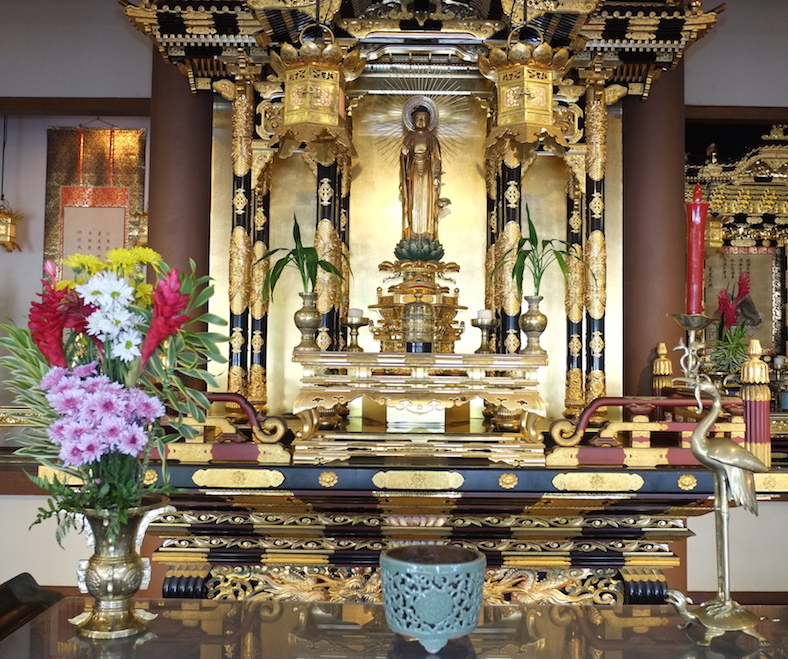 Our temple conducts monthly Shotsuki Services in remembrance of temple family members who passed away during that month in a previous year, usually on the first Sunday of the month. The service provides an opportunity to offer incense during sutra chanting to

honor loved ones and to reflect on

the influence they had upon our lives.
Following the Shotsuki Service, attendees may join members for refreshments and fellowship in the Otani Center social hall.